A short while ago, Andreea wrote this blog post for a delicious Mediterranean Pasta Bake and in our house it was a BIG hit, and if you want the fastest possible delicious pasta bake you should definitely check it out – but as you know if you're a regular reader we have been trying to consume less oil and eat healthier options.
Now fortunately the building blocks have all been published in some shape or form, and actually the process is going to be a combination of our most popular recipes – it's basically Red Sauce, White Sauce and Vegetables/Pasta. Simple! There are some slight modifications but I'll include them below for you!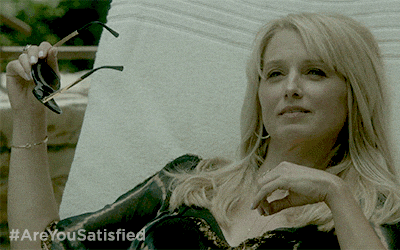 This is now a recipe we make pretty much every single week – it makes 9 portions (if you can keep your hands off having seconds), which you could even probably stretch to 12 if you're going to serve with a nice healthy salad – we still have salad, but we like big pieces of pasta bake too!
It's substantial, it keeps you full easily for the remainder of the afternoon/evening plus it's both:
Exceptionally easy to prepare – both when you make it AND when you want to heat it up later (we keep it in the fridge and as needed pull out a slice, 2.5mins at full power in the microwave and you're away!)
Healthy! – This bake is full of protein, B12, fiber, niacin, antioxidants, good fats, calcium… all the things! It's great because it FEELS naughty to be eating, it FEELS indulgent, but it's actually not bad at all.
This is one of the quickest recipes I make now and I can go from nothing to finished in about 60 minutes dead on – it's also a fantastic for making for family members and friends who don't normally eat plant based options, because it really just feels like a delicious, stodgy dinner.
As long as you hit these 3 major stages:
Then you're ready to go with your delicious pasta bake! When it comes out of the oven you should have this beautiful cheesy surface:
Vegan Hey-Presto Pasta Bake
Servings: 9+
Difficulty: Very Easy
The easiest, most wonderful Vegan Pasta Bake that is a staple in our home and hopefully could be in yours too.
Ingredients
Filling:
2 Medium Aubergines (Eggplant)
2 Medium-Large Courgettes (Zucchini)
2 Medium Bell Peppers of any colour (I like Red and Yellow)
2 Small or 1 Medium Red Onion(s)
~400g Whole-wheat Fusilli (use Gluten Free if needed)
2 heaped tsp Smoked Paprika
2 tsp Ground Cumin
2 tsp Mixed Herbs
2 tsp Garlic Powder / Granules
1/2 Mild Chili Powder or 1 tsp Chili Flakes
1 tsp Sea Salt
1/2 tsp Ground Black Pepper
(Optional) 1 tsp BBQ Seasoning
(Optional) Half of the Vegan Parm Recipe
Red Sauce:
1 Tin Chopped Tomatoes
3 tbsp Tomato Puree
1 tbsp Balsamic Vinegar
3 tbsp Soy Sauce or Tamari
2 tbsp Maple Syrup
1 tsp Sea Salt
1 tsp Smoked Paprika
2-3 Cloves Garlic, roughly chopped
1 tsp Chili Flakes
2 tsp Mixed Herbs or 1 handful Fresh Basil, chopped
(Optional) 2 "glugs" Vegan Worcestershire Sauce
(Optional) 1/2 tsp Liquid Smoke or Liquid Seasoning
White Sauce:
160g Cashew Nuts, unroasted & unsalted
300ml Almond Milk, or other dairy-free milk
1 heaped tsp Dijon Mustard
Juice of 1 Large Lime
3 heaped tbsp Nutritional Yeast
1/4 tsp Ground Turmeric, for colour
1 tsp Garlic Powder
1 level tsp Sea Salt
3 tbsp Tapioca Flour/Starch (can be subbed for Corn Starch or other thickener but Tapioca is best)
Directions
Pre-heat oven to 190C (fan)
Chop all the vegetables into reasonably sized chunks to stop them breaking up when mixed in with the pasta, or dissolving into mush in the oven – see the baking tray image above if you have doubts
Toss the vegetables in all of the spices (except the Parm) and then spread out on a lined baking tray and put in the oven for 15 minutes
In the meantime, separately prep the Red and White sauces – simply place the ingredients in a blender (we use the Nutribullet) and pulse to a smooth consistency. If the white sauce is as runny as the almond milk was to start, ad a handful more cashews and a tsp of nutritional yeast and blend
Take the vegetables out of the oven and move them around to prevent sticking, then put back in for a further 15 minutes
Prepare and cook the pasta in line with packet instructions (ours took 13 minutes), drain and mix in the red sauce
Take the vegetables out (don't turn the oven off!) and mix directly into the pasta & sauce mix, stir to coat completely then empty out into a large oven proof baking dish (see picture above)
Sprinkle the vegan Parm evenly over the pasta mix and pour on just over two thirds of the white sauce, then using a spatula mix the white sauce and parm roughly into the pasta mix, so that it is fairly evenly distributed and gets to the bottom of the dish
Finish with some remaining Parm and white sauce on top – make a pattern, why not?
Bake for 15 minutes until starting to brown on top and the white sauce has firmed up significantly, it should be slightly spongy like melted cheese – leave to stand and settle for 5-10mins then serve hot or leave to cool, refrigerate (for up to a week) and then serve up slices

Serving tip – the pasta bake is really flavorful however I do REALLY enjoy it with a dash of Frank's Red Hot Pepper Sauce, just adds a real kick!

Customization tip – Feel free to play around with the vegetables if you have any preferences or don't like any of the vegetables mentioned here 🙂
Buon Appetito!
The world is a pretty crazy place at the moment so hopefully this post inspires you, and we would love to hear what you're cooking and also we'd love to see your attempts at the above dish and how you change it to be yours, so Contact Us here, or tweet us at @rockinblues and @PlantBasedSQL on Twitter and let us know your snug story!