I am a funny vegan. I don't mean ha-ha funny; I'm pretty sure Andreea will agree with me there that many of my jokes often solicit confused looks because they're too contrived/abstract, or they receive eye-rolls because they're far too simple (and potentially a little silly).
However, I am a bit funny in the sense that, when I get a craving for something – I have to make it, have to. Maybe not right now, but I have to make it. The same was true for both the Chili recipe and for the Lasagna recipe, all I need is the opportunity to make them.
This past Sunday I had another of those opportunities and I took it (VERY excitedly).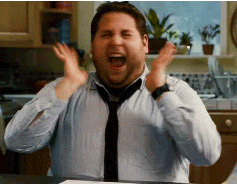 A long long time ago in a galaxy, actually… this galaxy. I… ate meat. I know – shock horror. But didn't most of us? That's rectified now, thankfully – but one thing I really enjoyed for no reason other than; it was quick, filling and full of tasty, unhealthy fats and probably tons of other things, was a McDonalds Sausage and Egg McMuffin.
So when I woke up craving one of these, I knew I had to try and make some aaaaand… it was actually reasonably easy, I'm not going to lie to you, it was just a bit of a faff.
There were 3 components in my mind that I had to replace:
The Muffin
The Sausage
The Egg
There's normally a slice of cheese in there too, you can include one if you like – there's loads of Vegan cheeses out there so it's totally up to you (if you do I'd recommend adding slices onto the sausage patties 2-3mins before the end of the cooking time).
For the muffin I could have looked at making them myself, but this was for brunch and I like the easy way out – I used the Warburton's English Muffins which are accidentally vegan (others are available) and you could make your own, of course. I halved and toasted the muffins ready for the filling.
For the sausage, again, there's already so many great options out there that I thought not to re-invent the wheel – for this recipe I used the Richmond's sausages, because I'd never had them but heard good things! I mashed them up into a paste, and then divided them out equally into 6, placed some flour on my hands to roll each serving into a ball and then pressed it flat into patties between two pieces of baking paper with a heavy bottomed pan. Cooked to packet instructions and ended up with sausage burgers, as expected.
For the "egg" I wanted the trademark round shape and I wanted it to have a fluffy, eggy texture and a sulphur-y, eggy taste. For this I turned to my old friend Gram Flour (or Chickpea Flour). I simply mixed this up with spices and baking powder and then mixed in the water gradually – the simplicity ends however, when we start to cook them. Let me just say: thank goodness for high-quality non-stick pans.
Because I wanted the round shape I had 2 options: make a couple of big omelettes and then cut them with a large cookie cutter, or make them in the cookie cutter in the pan. I opted for the latter option, but in hindsight I possibly would have gone for the former option – whichever you pick is up to you. I poured the mixture into the cookie cutter in the pan about to the level as the thickness of the sausage patties, then waited for it mostly to be "dry" on top – used a palette knife to push it out of the cutter and then flipped it in the pan. After cooking for a further minute or two, they were good to go. You may need oil, because these suckers are sticky. It also left a little mixture so I could make a mini omelette for us to share too!
and hey… once this was all assembled, cooked and toasted. Pop a little bit of BBQ Sauce, Ketchup or whatever you like on it and they turn out very, very nice. Let me know how you get on if you make these, they're a little fiddly but they were so worth it!
The Brunch-Muffins-Make-Chris-Very-Happy-Muffins
Servings: 6 Breakfast Muffins
Difficulty: Easy
Surprisingly healthy for a breakfast/brunch treat, can be made in advance for the week or enjoyed nice and warm.
Ingredients
6 Vegan English Muffins (Use Gluten Free where available if needed)
1 pack Vegan Sausages (approx. 8, your favorites, use Gluten Free where available if needed)
130g Chickpea / Gram Flour, sifted
260ml Filtered Water
1/2 tsp Sea Salt
1/2 – 3/4 tsp Kala Namak (Indian Black Salt, vary by how eggy you want it!)
1 tsp Mixed Herbs (use 2 if you like it herby!)
1 tsp Garlic Powder
1/2 tsp Ground Black Pepper
1/2 tsp Baking Powder (Use Gluten Free where available if needed)
1/2 tsp Turmeric
1/2 tsp Mustard Powder
(Optional) I didn't, but you could finely chop 1 tsp of Chives into the "egg" mixture for a slightly different texture and another flavor variation
Directions
Pre-heat oven to temperature on packet of vegan sausages
Mash sausages into a paste with a fork, and then divide them out equally into 6 servings – using some flour on your hands, roll each serving into a ball and then press it flat into patties between two pieces of baking paper with a heavy bottomed pan – these should be around 1/2″ (~1.5cm) thick, or thereabouts (they don't have to be perfect)
Sift the Chickpea flour into a bowl with the spices and baking powder an then gradually, about 1/4 at a time add the water and whisk, to prevent lumps forming, you should have a thin batter
Put the sausage patties in the oven to the cooking directions show on the sausage packet, for me this was about 15mins at 180C
Whilst the sausages are in the oven, pre-heat a large non stick frying pan to a low-medium heat, brush with oil if you need it don't underestimate these little things, and then either:

a. Make several big "pancakes" with the batter, cook just like a pancake until fairly dry around the outside and flip as best you can, then use a cookie cutter about the same size as the patties to cut out circles for your muffins

b. Place a cookie cutter about the same size as the patties into the frying pan, pour a small ladle of the mixture into the cookie cutter about to the same level of thickness as the sausage patties, then wait for it to be mostly "dry" on top – use a palette knife to push it out of the cutter, flip it and cook on the other side for another minute, then set aside and make the next one
In the time remaining cut your muffins in half and toast
When everything is ready, assemble your muffins, being sure to add plenty of sauce (of your choice) plus a slice of cheese, if you so desire.
Enjoy!
Buon Appetito!
The world is a pretty crazy place at the moment so hopefully this post inspires you, and we would love to hear what you're cooking and also we'd love to see your attempts at the above dish and how you change it to be yours, so Contact Us here, or tweet us at  @rockinblues and @PlantBasedSQL on Twitter and let us know your snug story!