Serious question… have you ever found yourself in need of a snack?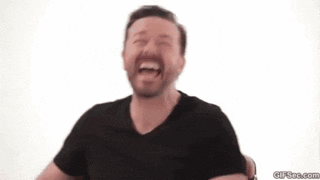 Sorry my bad. Obviously, we all love a good snack-attack, but do you ever find yourself stood in the kitchen, in your Hygge clothes, blanket wrapped around you, Netflix on pause about 5 seconds into the episode, about 1.5/2 hours after dinner thinking… "mmmm, but I could still nibble something…"?
Yeah. That's what I mean.
Well in our house we like to make popcorn usually, but as with everything I make I tend to add a little too much salt and we make it on the hob in coconut oil. Salt + Oil + Popcorn (high in fiber but that's kind of it) = not that great when you're trying to lose weight.
So wouldn't it be nice if there was a super easy, low hassle, throw-it-in-and-leave-it food that you could use for pretty much anything? This is that recipe! The result of this is something that you can add to soup as makeshift croutons, something you can leave out in a bowl as snacks, add to salads etc. etc. but it's WAY healthier than popcorn or oil-ridden bread-based croutons.
Andreea has been on somewhat of an oil-free kick of late, hence why we've been working on and producing these oil free recipes – and the thing that I have realized is that you really don't need oil in a lot of things! (Ok yes I do realize just how much oil there is in our Frittata recipe but hey… 'pobodies nerfect', am I right?)
So on to the chickpeas. I always make croutons for us to have in soup and that involves bread, spices and a whole lot of oil which really isn't the best – so when Andreea told me that you could easily make croutons out of chickpeas, which are one of my most favouritest things IN THE WHOLE WIDE WORLD *cough* mostly 'cus Hummus *cough* I knew that's what I would be making and it turns out they are very simple to make, take a look:
My mouth is watering just thinking about them! I think i'll go grab a handful… *crunch crunch crunch* – oh that's most definitely a massive nom! They went amazingly in soup, they are also equally delicious just by themselves!
Now I went a bit crazy with this recipe – I watched a wonderful video (which I will post here when I can actually find it again, I was in the mad depths of YouTube at the time!) which was basically an Indian grandmother talking about how she prepares chickpeas for Chana Masala but removes the skins of the chickpeas prior to cooking so they don't go all bitter… and oh yes I did:
It. Took. So. Long. And that was just ONE can of chickpeas! Would I recommend sitting through this yourself – actually… yes. It was really nice because I was alone in the kitchen, it was lovely and quiet and I was just there – thinking about nothing other than peeling these chickpeas. It was super zen and honestly the 20 or so minutes just disappeared, it was nice to get out of my head for a while!
After that it's pretty straight forward: spices, oven, nom nom nom – they go great with the soup recipe!!
Delicious baked chickpeas
Servings: Enough for 4-5 portions of soup or snack for 2 people
Difficulty: Very Easy
Healthier, tastier and oil-free, these snacks will scratch that itch and get you through that movie marathon! Double or triple the recipe if you want to make more, it's that easy.
Ingredients
400g Can Chickpeas (Garbanzo Beans) in Water
1 tsp Sea Salt
1/2 tsp Cracked Black Pepper
1 tsp Chili Powder
1/2 tsp Ground Cumin
1/4 tsp Ground Coriander
1 tsp Smoked Paprika
(Optional) 1/2 tsp Mustard Powder
Directions
Pre-heat your oven to 200C (basically 400F) and line a baking tray with grease-proof / baking paper
Drain and rinse your cans of chickpeas thoroughly and then on a paper towel or tea-towel lightly press out any residual water so the chickpeas are dry
If going the long way round, remove the skins from the chickpeas
In a bowl toss the chickpeas with the various spices until evenly coated and then spread evenly on the baking tray
Bake for 22 mins, making sure to give them a gentle shuffle half-way (and remove any that are cooking too fast) and try the largest chickpea on the tray, if it is crispy in any way, turn the heat off and allow to sit in the oven, door open slightly, for a further 5 minutes. Some chickpeas are bigger and will require up to around 35 mins cooking time, however always check at the 22min mark and see where you stand! You want them to be crispy/crunchy, not burned.
Serve warm with soup or allow to cool slightly and enjoy as a snack.
Buon Appetito!
The world is a pretty crazy place at the moment so hopefully this post inspires you, and we would love to hear what you're cooking and also we'd love to see your attempts at the above dish and how you change it to be yours, so tweet us @rockinblues and @PlantBasedSQL on Twitter and let us know your snug story!