Don't panic! I'm here, normal service can now be resumed!
Seriously though it's been a lovely break for me not having to worry too much about posting; last week was Andreea's turn to post (and I'm glad she did because that pasta was incredible!) and the weekend before last was simply wonderful. That's pretty much it. If you follow us on Instagram, you' ll know that we went away to a beautiful cider hut in the countryside (more on that from Andreea later!). It was so nice to spend some time away in nature just the two of us; talking, playing cards and having a nice glass of red wine or two. It is nice to be home too though, as they say "Home is where the heart is!"…
Wrong. Home is where the water tastes normal, there's no funny 'smell' and it's where the wifi connects automatically… oh and something about 'loved ones' yadda, yadda, yadda…
But one of my favorite things to do when I am at home, particularly on the weekends, is to make Andreea and Diana breakfast. Not porridge, or toast, no I have to do something a bit different, and Avocado on toast always seems like it's not pushing the boundary enough, although it is delicious.
Now, I have always loved Mexican food, and since 2015 I've been pretty obsessed with guacamole. Its just the perfect dip or topping for EVERYTHING and in reality it never makes it far enough to ever BE a topping, it always ends up on the end of my tortilla chip. Many of you are the type to dip the chip in and take a little bit on the end and then appreciate and savor the delicious guac… I am not that person. I am a shoveller in every sense, big scoops, double dips (oh everyone does, don't look at me like that) and fistfuls at a time. It's just so so good.
There are lots of great guacamole recipes of course, and I'm a big fan of this BBC Good Food recipe, this Show Me The Yummy recipe, and my personal favorite, Alison's recipe from Loving It Vegan. But you'll notice they all have similar recipes when it comes down to ingredients specifically. The only problem is, guac always seems to be served at lunch, dinner, for snacks etc. which seems a little unfair!
So I am a BIG fan of guacamole and we've established I love breakfast… if ONLY there were some way to combine my two loves…. Oh wait!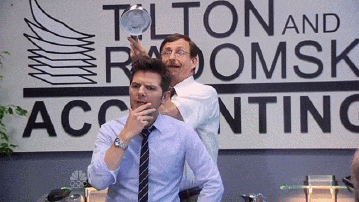 I present to you my "Hot Breakfast Guac", a combination of all the things that we love; Avocado, Tomatoes, Sweetness, NOT CORIANDER, Saltiness… basically everything you want from good guac.
It is not spicy really – the heat all comes from cooking the tomatoes down which warms up the rest of the guacamole and there are two reasons why this recipe does not have any citrus (yes, I know lemon/lime juice is an essential, to stop the guac from browning, but hear me out!):
The balsamic vinegar I use gives the guacamole enough bite and acidity for the final product
This recipe is intended to be served warm, immediately after being put together, and therefore there is no need for the citric acid to stop it browning
But hey, if you want to add lime juice, or *shudders* coriander, then be my guest – the best version of you can be the you with guac, not my guac, your guac! Guac that looks good enough to shovel!
The best part of all of this, is that this recipe is so easy to make, you can throw it together in the morning, top some toast or a toasted bagel (like we did) and enjoy it with a nice cup of coffee. It's creamy, it's chunky, its warm and ohhhhh it's so satisfying!
The steps are below in both picture and written format, but you'll be absolutely flabbergasted at how simple it is to make, and how few steps there are!
Hot and Sweet Breakfast Guacamole
Servings: 4 people
Difficulty: Easy
A breakfast treat for the whole family. High in healthy fats, flavors and GARLIC, whoop!
Ingredients
2 large Avocados (halved and pitted)
150-200g high quality Cherry or Plum Tomatoes, halved
4-5 cloves of Garlic, finely chopped
2 large mild Green or Red Chili Peppers, finely chopped
1 heaped teaspoon Yellow (hot) Mustard
1.5 tablespoons Balsamic Vinegar
1/2 teaspoon Paprika
1/2 teaspoon Salt and 1/3 teaspoon Black Pepper
1 handful Coriander, roughly chopped (Definitely Optional!)
Juice of 1/2 Lime (Optional)
Directions
Heat a non stick frying pan over a medium-low heat and once hot add 2 tablespoons of water instead of oil
When the water is boiling off, add the garlic and chili and pan fry for about 5 minutes, stirring frequently
When the garlic has just started to slightly (!) brown, add the tomatoes, paprika, salt and pepper and cook for a further 5 minutes, stirring frequently, until the tomatoes start to release their juices
Add the balsamic vinegar to the pan and crank up the heat to medium for a couple of minutes just to thoroughly cook everything through and so the tomatoes become beautiful and soft, but a lot of the liquid cooks away – about 5 minutes
Whilst everything is cooking off, in a large bowl mash the 4 halves of avocado using a fork or masher, along with a sprinkle of salt, pepper and the teaspoon of mustard, once mashed (if using) stir in the coriander and lime
Add the tomato mixture straight into the avocado mixture and stir through, then serve immediately on your choice of unhealthy (or healthy if you really must) choice of carbohydrate. Like a gluten free bagel!
Buon Appetito!
The world is a pretty crazy place at the moment so hopefully this post inspires you, and we would love to hear what you're cooking and also we'd love to see your attempts at the above dish and how you change it to be yours, so tweet us @rockinblues and @PlantBasedSQL on Twitter and let us know your snug story!