Howdy y'all! It's Chris coming back at you with another of my absolutely favorite recipes to make. Now the secret to this one is, first of all to watch The Incredibles if you don't get the *ahem* slightly altered quote in the title, and then second of all to make this when the weather turns colder or wetter.
We've entered into this strange period of "sometimes it's cold and sometimes it's hot, regardless of the time of year"… oh wait. That's just England.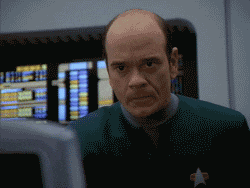 Even with that being said though there are a few times where you want the easiest and most warming possible thing to make:
Work has overrun and you need something fast, easy and that can sit in the background for a bit whilst you sort other things out.

Its cold and drizzly outside and you want something indulgent but don't want to give in to those urges for a takeaway, or frozen pizza.

You want something you can easily make for lunch, even, but because you are super busy and have a limited lunch window, you need something that requires minimal prep time.
Everyone. I give you that very dish. The Sweet Potato, Coconut and Chili soup (you'll notice my pint glass of water in the picture, no judging, hydration is important kids!):
Velvety and smooth, warming, sweet but also savory. It's everything you need in a lunch or dinner, and it's light enough that it won't just sit in your stomach making you feel bloated.
At this point I can't even remember where this recipe came from, it's one we have been making even since well before we went plant based as a family, but it's one that @rockinblues LOVES and one I love making for her.
I can't stress how often we make this too, it's in a VERY heavy rotation, basically at this point it's one of our 4 main food groups! You'll also notice one other nice touch and that is the homemade croutons that sit so nicely to the side. Of course those are entirely optional, we always make them but you don't have to – you could easily bake Chickpea croutons (like Nora does here) or just have it on its own.
It all starts with a bit of… you guessed it, ridiculous amounts of making things look great so I can take a picture of them!
Ta-daaaaaaaaaaa! But seriously, this is all you need. Nobody cares what size your sweet potatoes are, just make sure they're all roughly the same size and will cook fairly evenly – I aim for chunks around the size of a thumb-tip. The good news is:
"Using a blender at the end of this recipe hides the fact you can't chop things like a professional chef. Nobody needs to know."
– Me
Once you've roughly chopped up your Sweet Potato, Onion and Garlic, you're pretty much done and it's a case of, well, actually cooking it. But that's the easy part! Look at it just bubbling away:
Check out the recipe below for how to make it, I'll even throw in the croutons recipe for you as well, why? Well I'm just nice like that!
Super Sweet Potato, Coconut and Chili Soup
Servings: 8-10
Difficulty: Very Easy
Rating:

★★★★★
An easily thrown together recipe to feed all the family for a couple of days, stores great in the fridge and delicious when served with croutons.
Ingredients
For the Sweet Potato Soup:
5-6 large Sweet Potatoes
1 large Brown/White Onion
2 tbsp neutral oil for frying
4 cloves of Garlic
1 tin Coconut Milk (just the white cream part, separated)
2 tbsp Chili Paste/Puree
500ml Vegetable Stock + 750ml boiled Water
1 tsp Smoked Paprika
1 tsp ground Turmeric
1/2 – 1 tsp Salt (to preference)
1/2 tsp ground Black Pepper
1/2 tsp Garlic Granules or Powder
1/2 tsp ground Cumin
1/4 tsp mild Chili Powder
(Optional) For the Croutons:
9-10 slices of Wholemeal Bread, in small cubes (we like the Linseed and Pumpkin seed loaf but GF Bread can easily be used here)
1 heaped tsp smoked Paprika
1 tsp Chili Flakes
1 tsp ground Cumin
1/2 tsp ground Coriander
1/2 tsp ground Turmeric
1 + 1/2 tsp Salt
1/2 tsp Black Pepper
1 heaped tsp Mixed Herbs
1 tsp Garlic Granules or Powder
1/2 tsp Cayenne Pepper
3 tbsp neutral oil
Directions
Pre-heat the oven to 180°C, line a large baking tray with baking paper and place a heavy bottomed soup or stew pan on the hob on a medium-low heat with the 2 tbsp of oil
When the pan is heated, fry the onion until it starts to become translucent (about 3-4 minutes)
Add the chili paste, garlic and all of the spices to the pot and stir to combine, just until the paste starts to sizzle and the ingredients give off a powerful aroma (1-2 minutes max)
Add the sweet potatoes and just stir until they are coated in all of the spices, paste onion and garlic – fry for a couple of minutes together
Add the vegetable stock and water ensuring that all of the sweet potatoes are completely covered
Turn the hob up to a high heat until the soup starts to boil, then immediately bring it down to a simmer, cover and leave for 15-20 minutes until the sweet potatoes are soft through
(Optional #1) Whilst the potatoes are simmering, coat the bread cubes in the 3 tbsp of oil and mix to ensure all are coated, then cover with the herbs and spices and toss lightly to ensure maximum coverage, then spread out on the baking tray, ensuring as much as possible touches the surface of the baking paper
(Optional #2) Pop the croutons into the pre-heated oven, after 8 minutes check on them and give them a shake to make sure non are burning or stuck to the paper, then bake for a further 7 minutes
(Optional #3) When cooked and crunchy – be sure to taste, thats the fun part! – remove the croutons from the oven to ensure they don't cook any further
Remove the soup from the heat and turn the hob off, add the white coconut cream to the soup and the either use a soup blender or hand/stick blender to blend the soup together. If the soup is looking a bit too thick at this point, add some of the coconut water from the can also
Once the soup is blended and creamy, serve immediately with our delicious croutons (if applicable), I find that 3 ladles does the job for one serving in our house!
I included a lot of steps there, but trust me, this soup is so easy to make and so easy to eat that you'll be blown away just how quick and simple it was! Enjoy and we'll see you again soon!
The world is a pretty crazy place at the moment so hopefully this post inspires you, and we would love to hear what you're cooking and also we'd love to see your attempts at the above dish and how you change it to be yours, so tweet us @rockinblues and @PlantBasedSQL on Twitter and let us know your snug story!